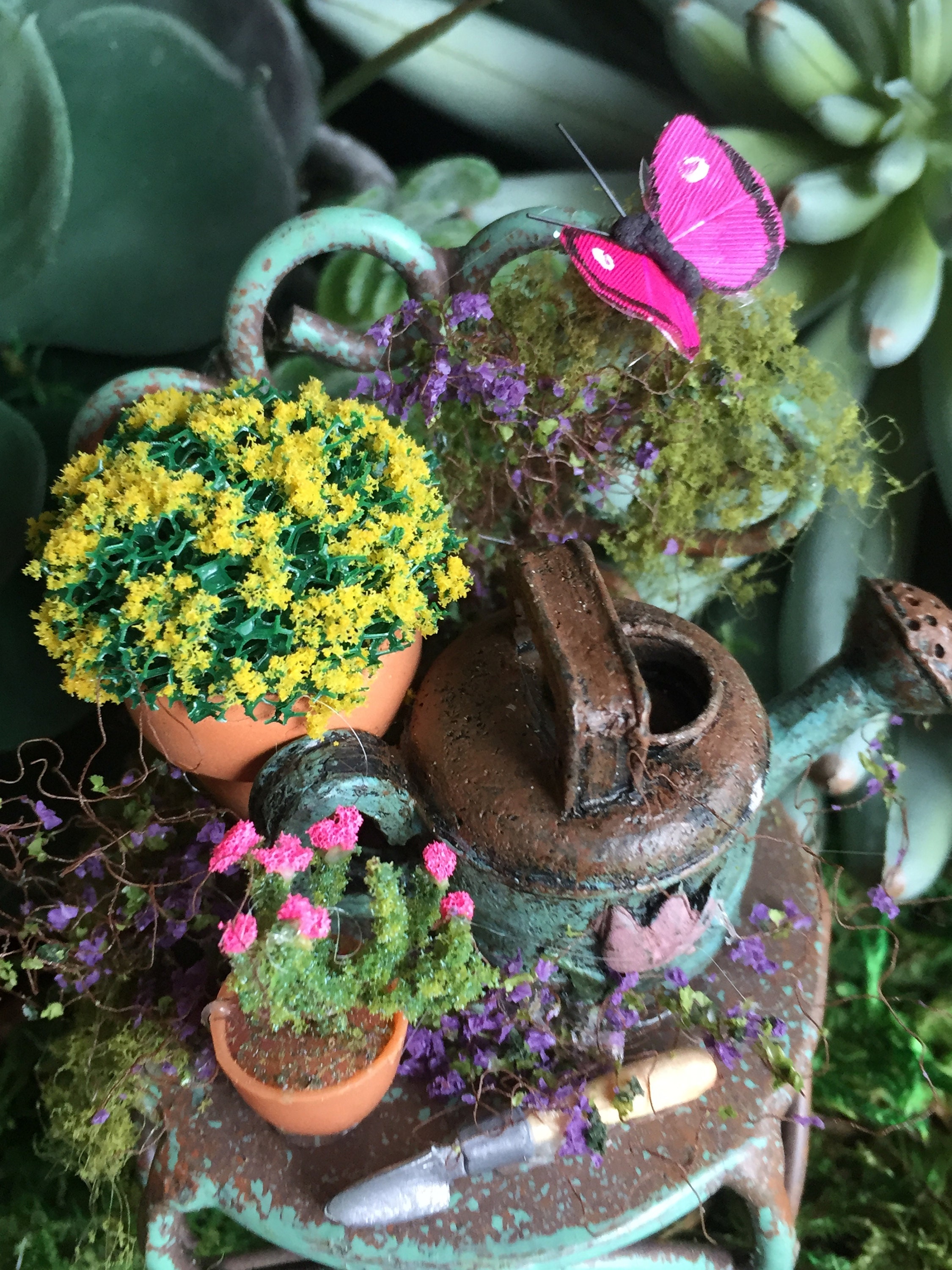 April Showers bring May flowers...if that's the case, we'll get lots of Flowers here in Illinois. 
New at Bitsy Nest this week (5/1/17)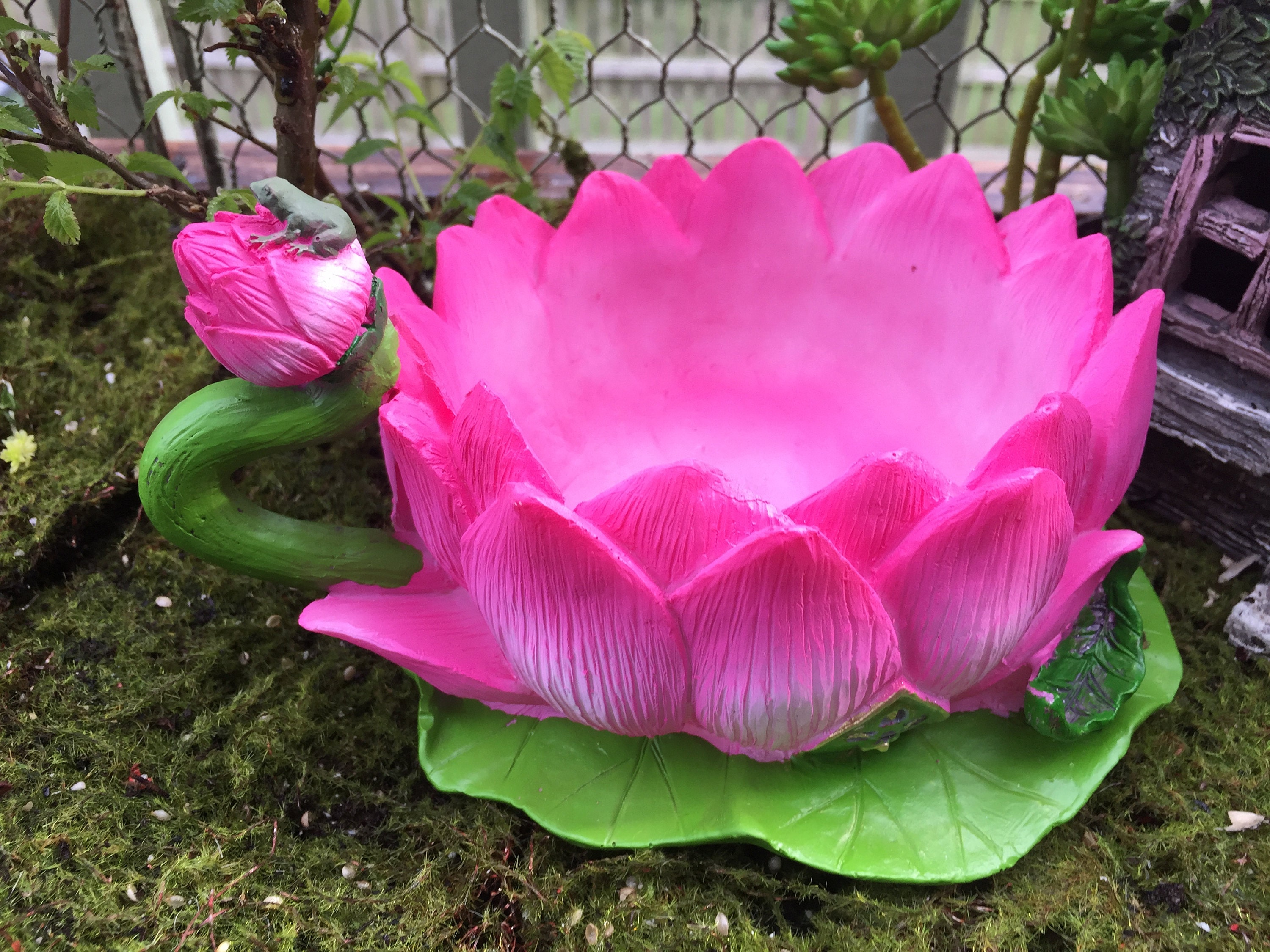 Love this, beautiful Lotus Tea Cup Planter. Can't resist that cute frog perced on the handle.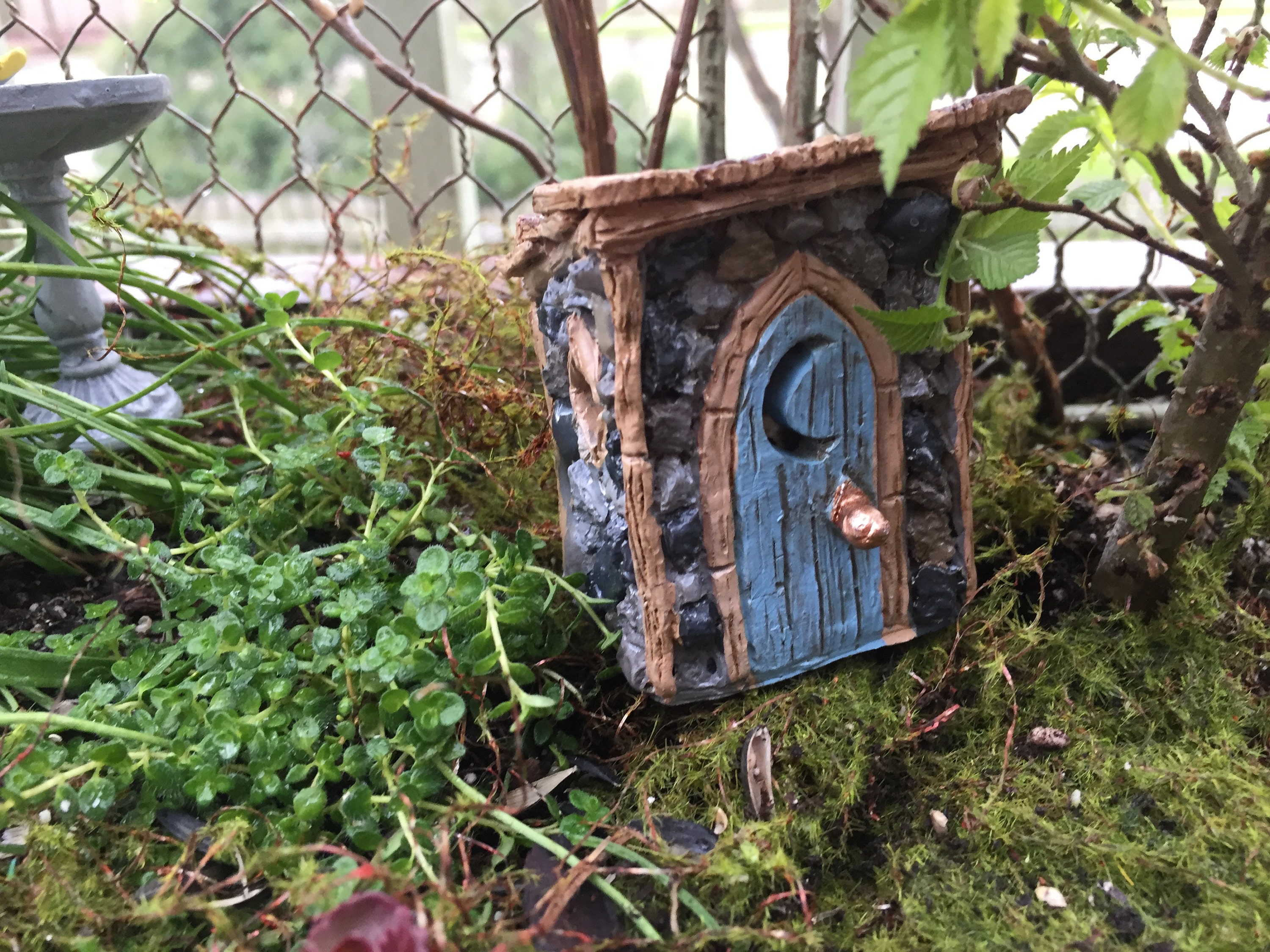 Every fairy garden needs...a outhouse right? New, detailed, resin Shingletown outhouse with moon door.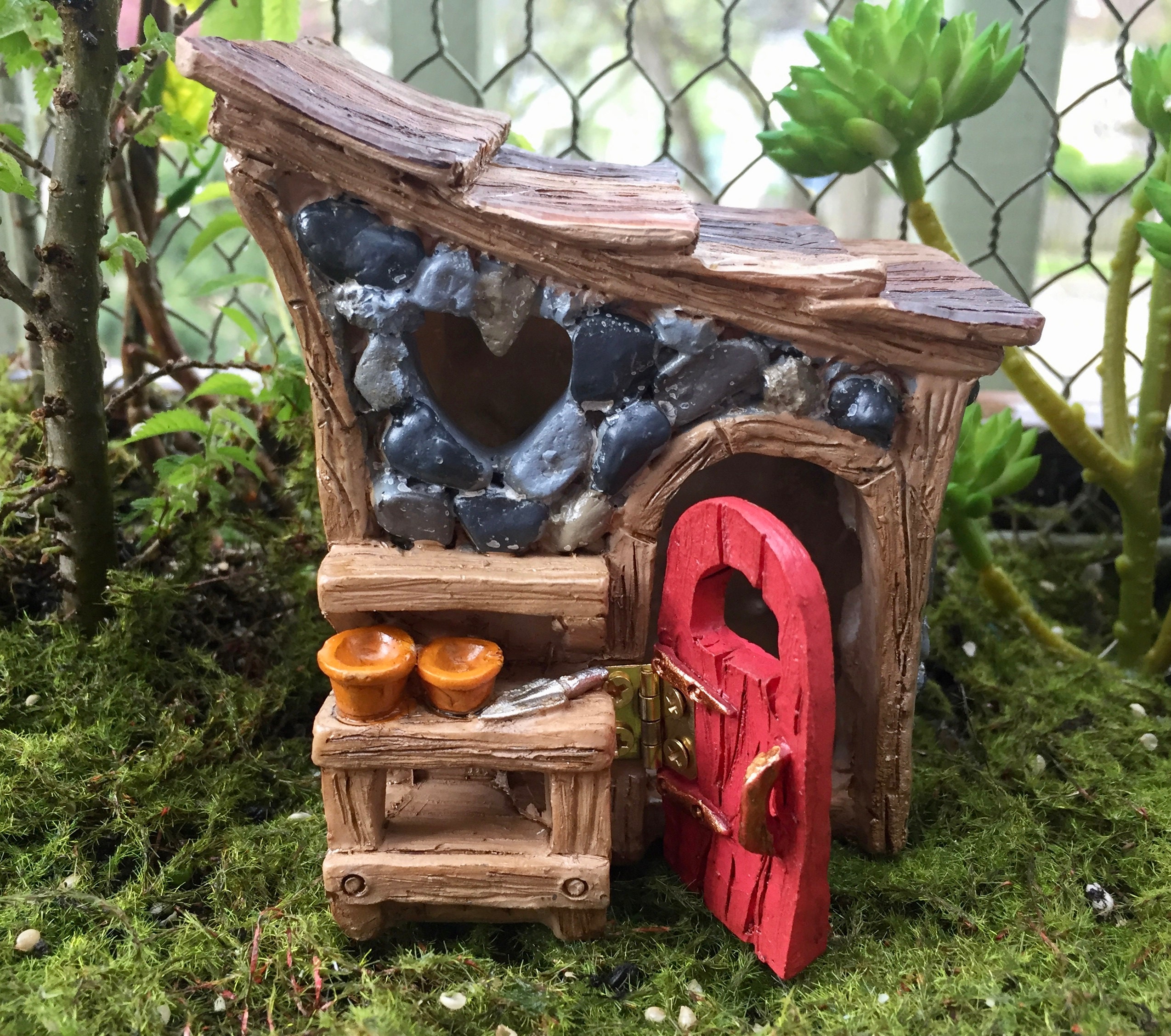 Yep, cute! Mini Shingletown Garden Shed with hinged red door and gardening bench.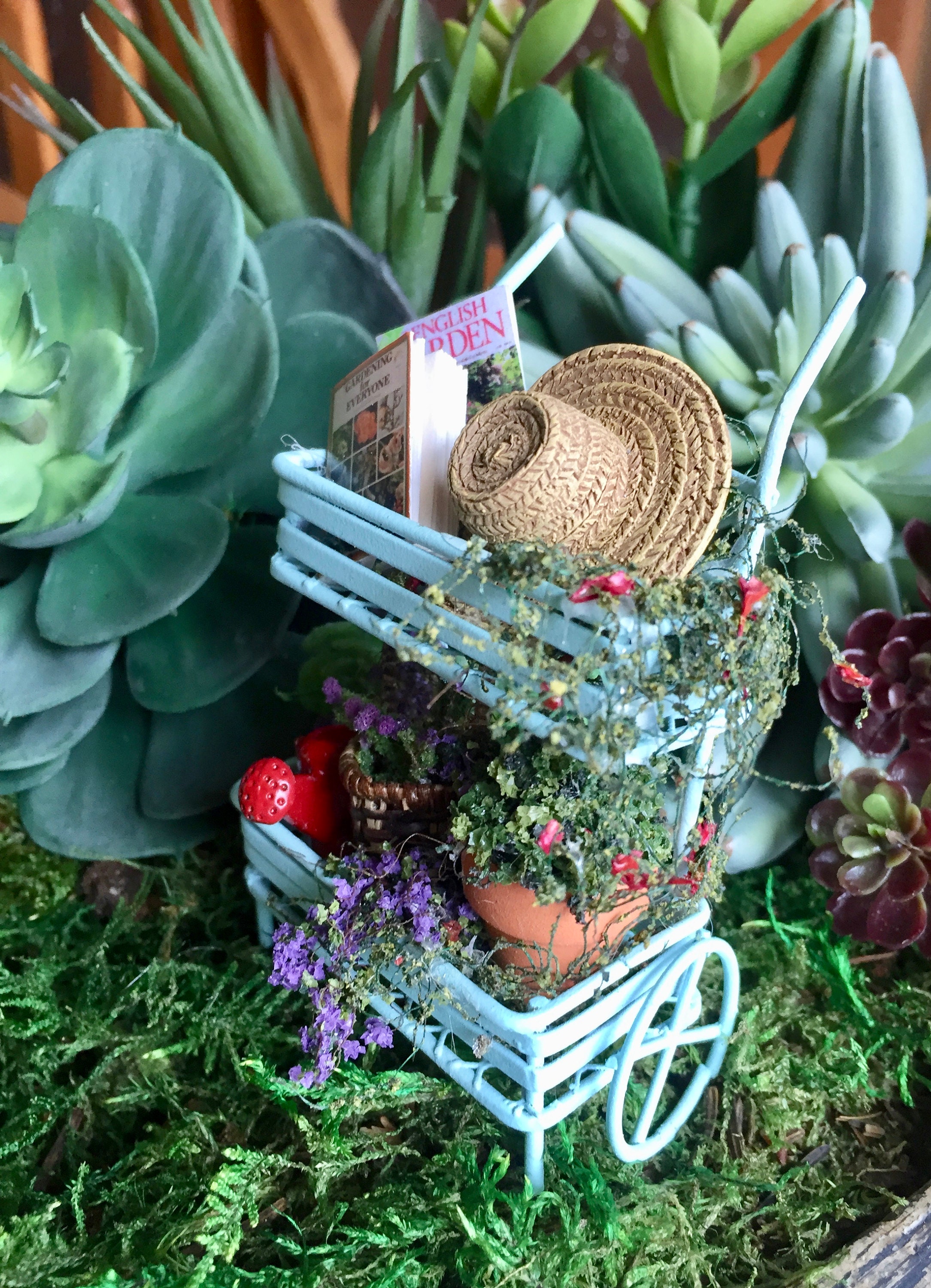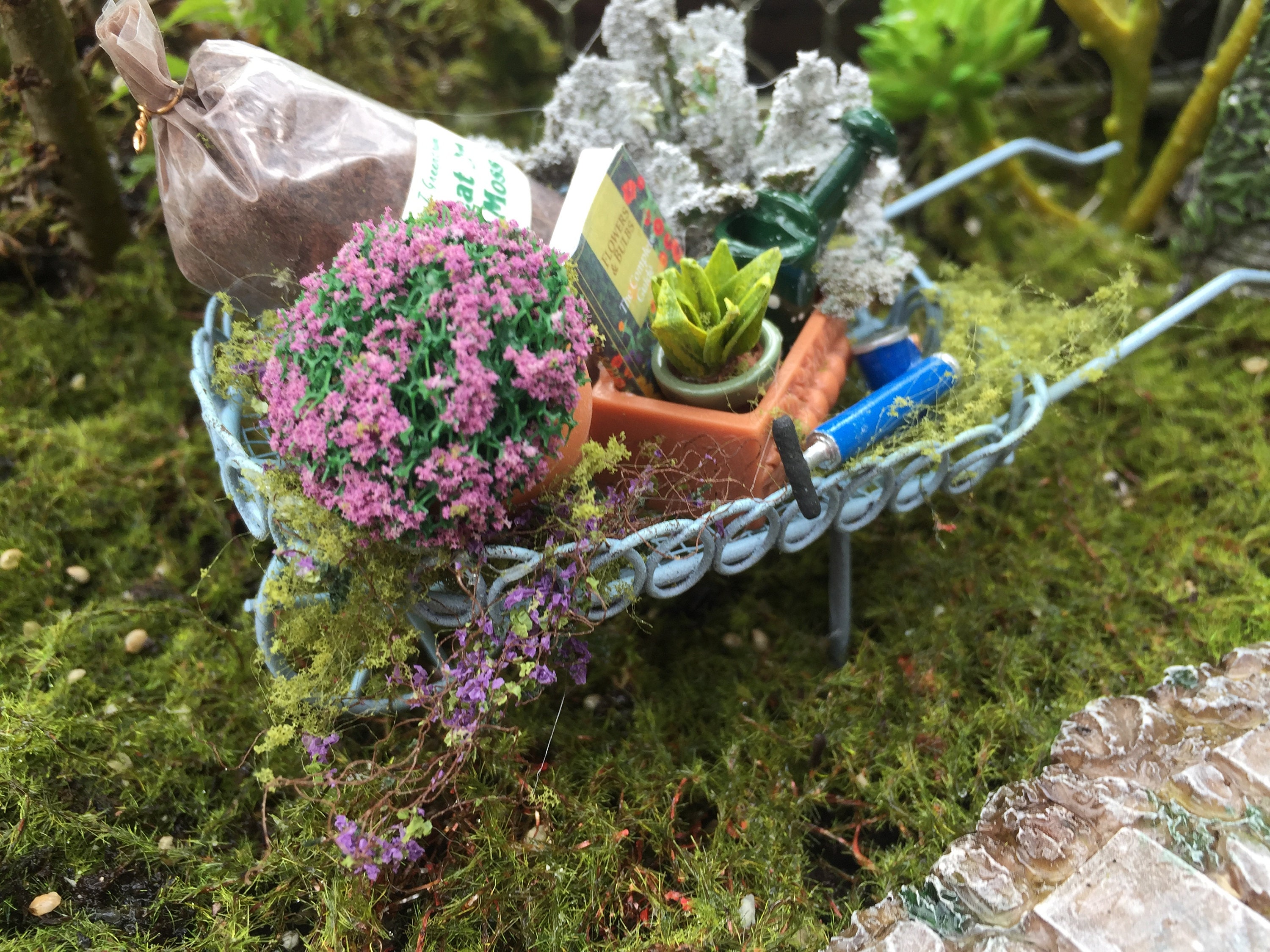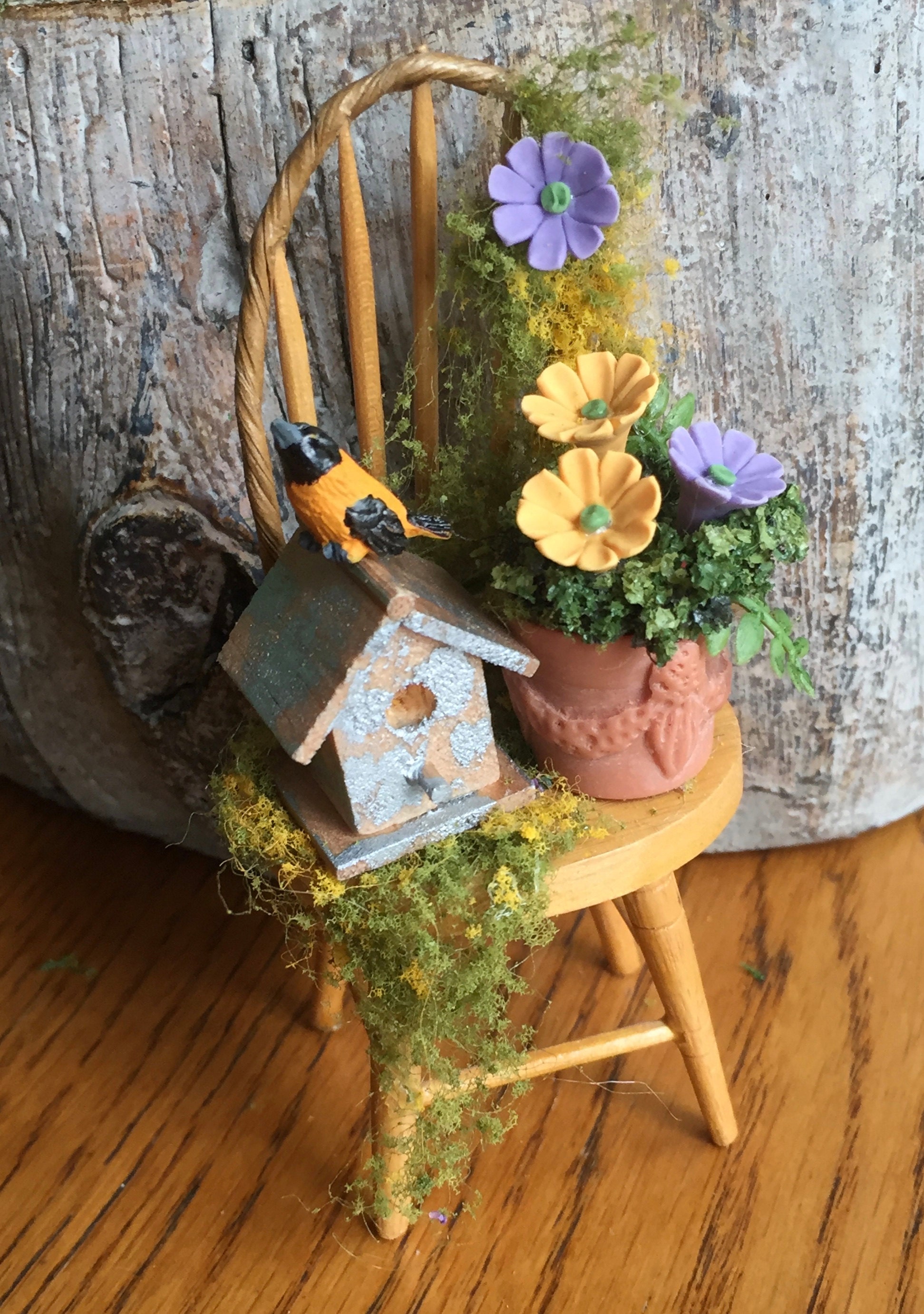 New decorated miniature, garden cart, wheelbarrow and chairs.