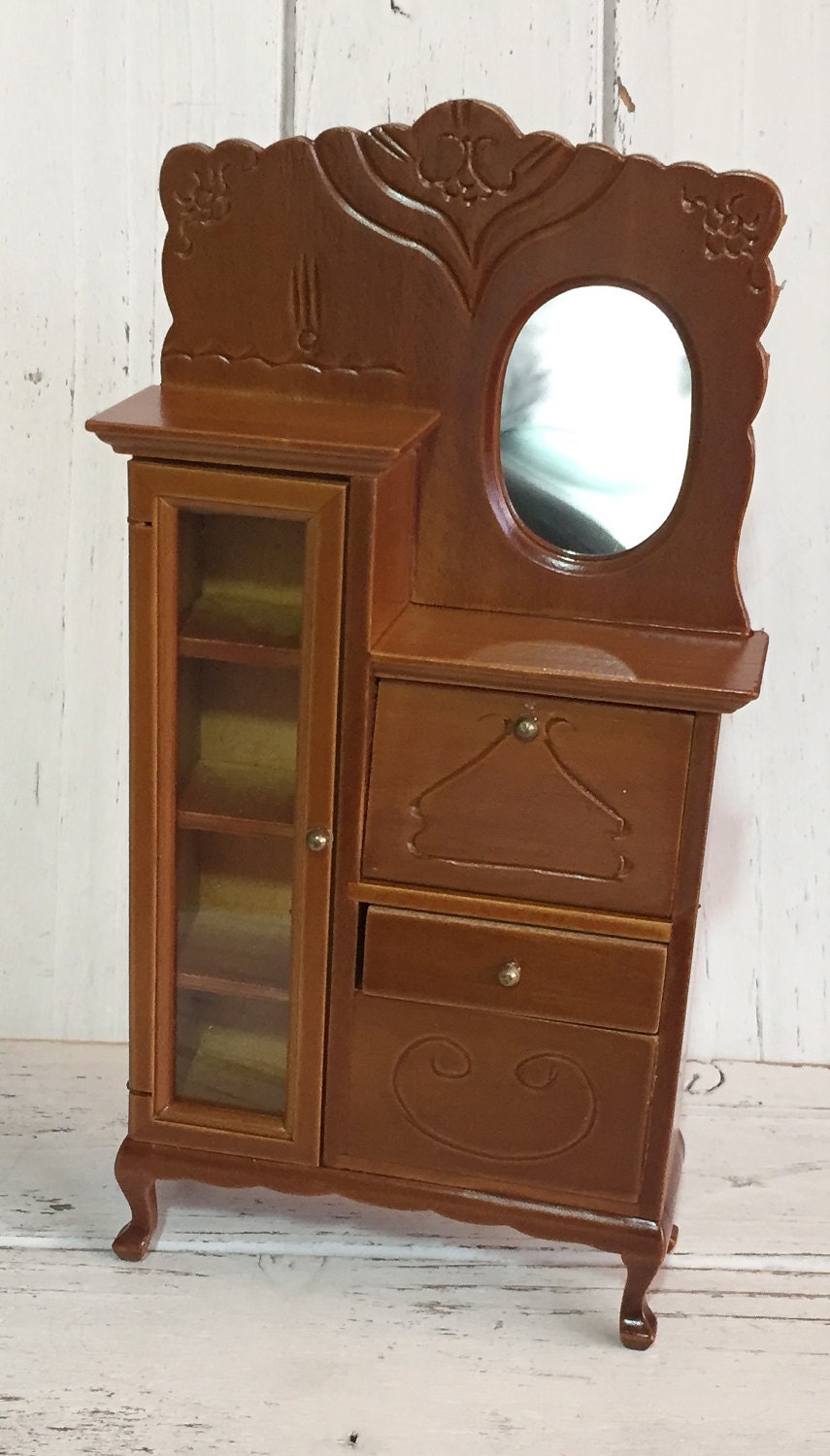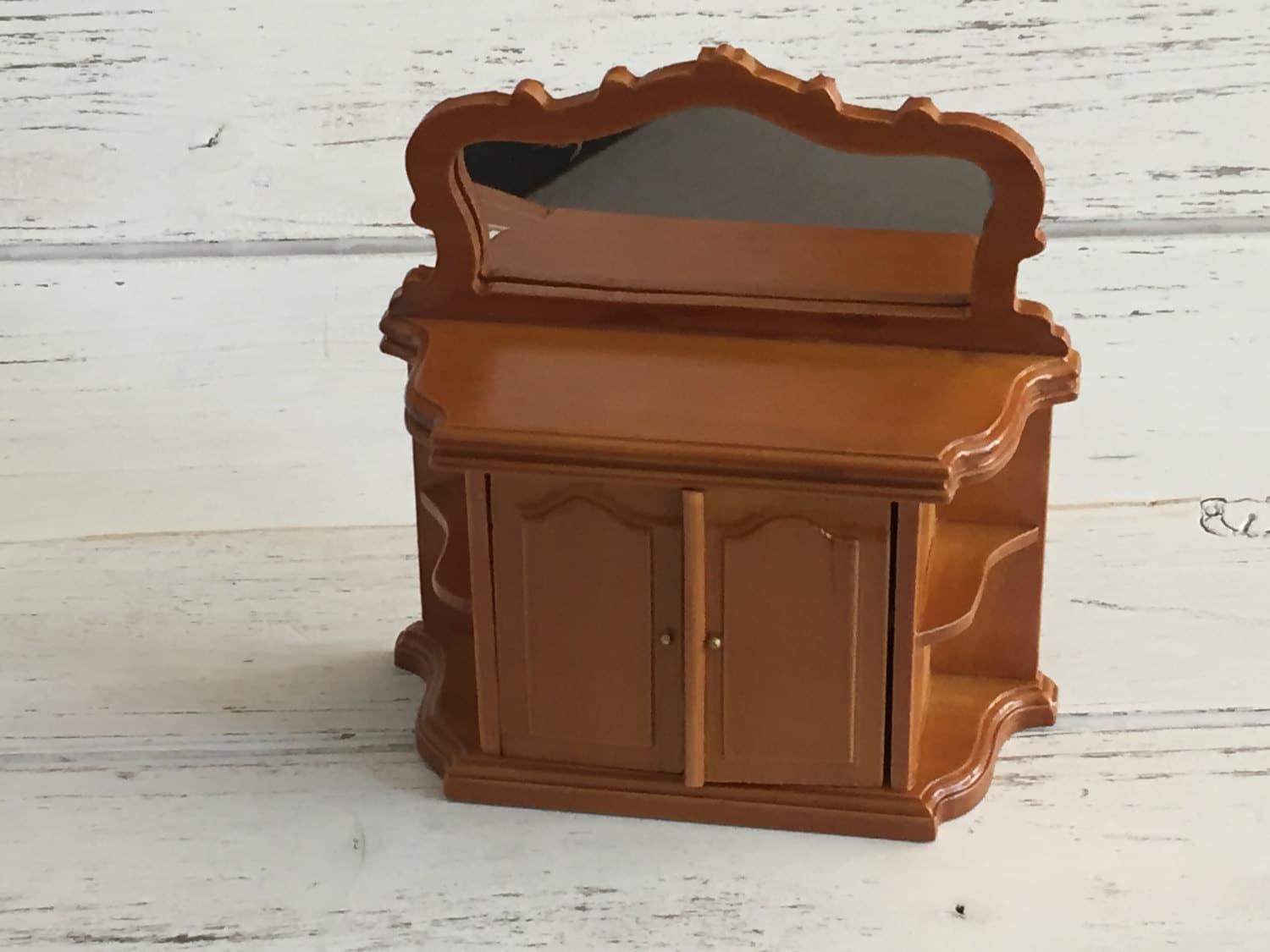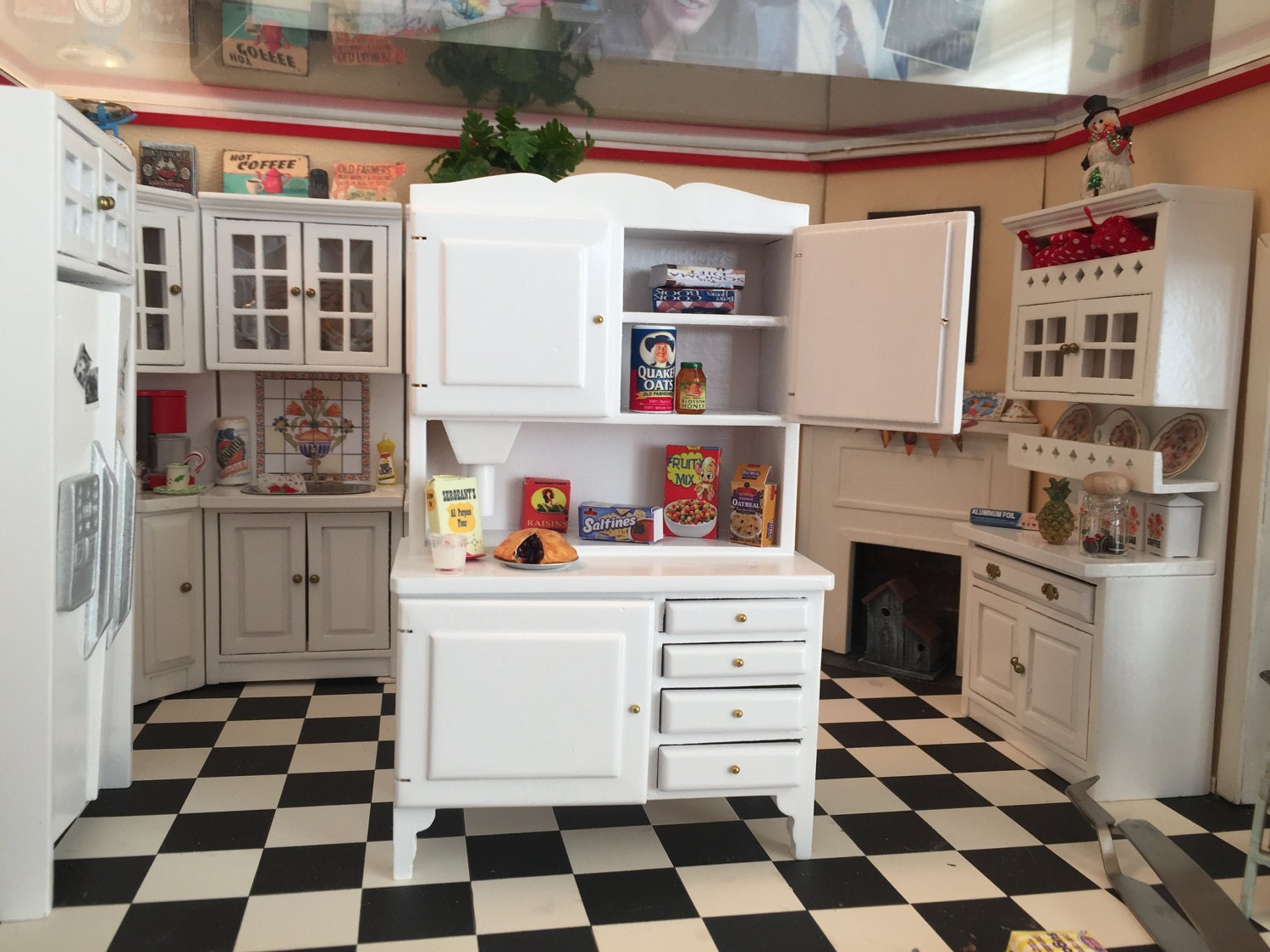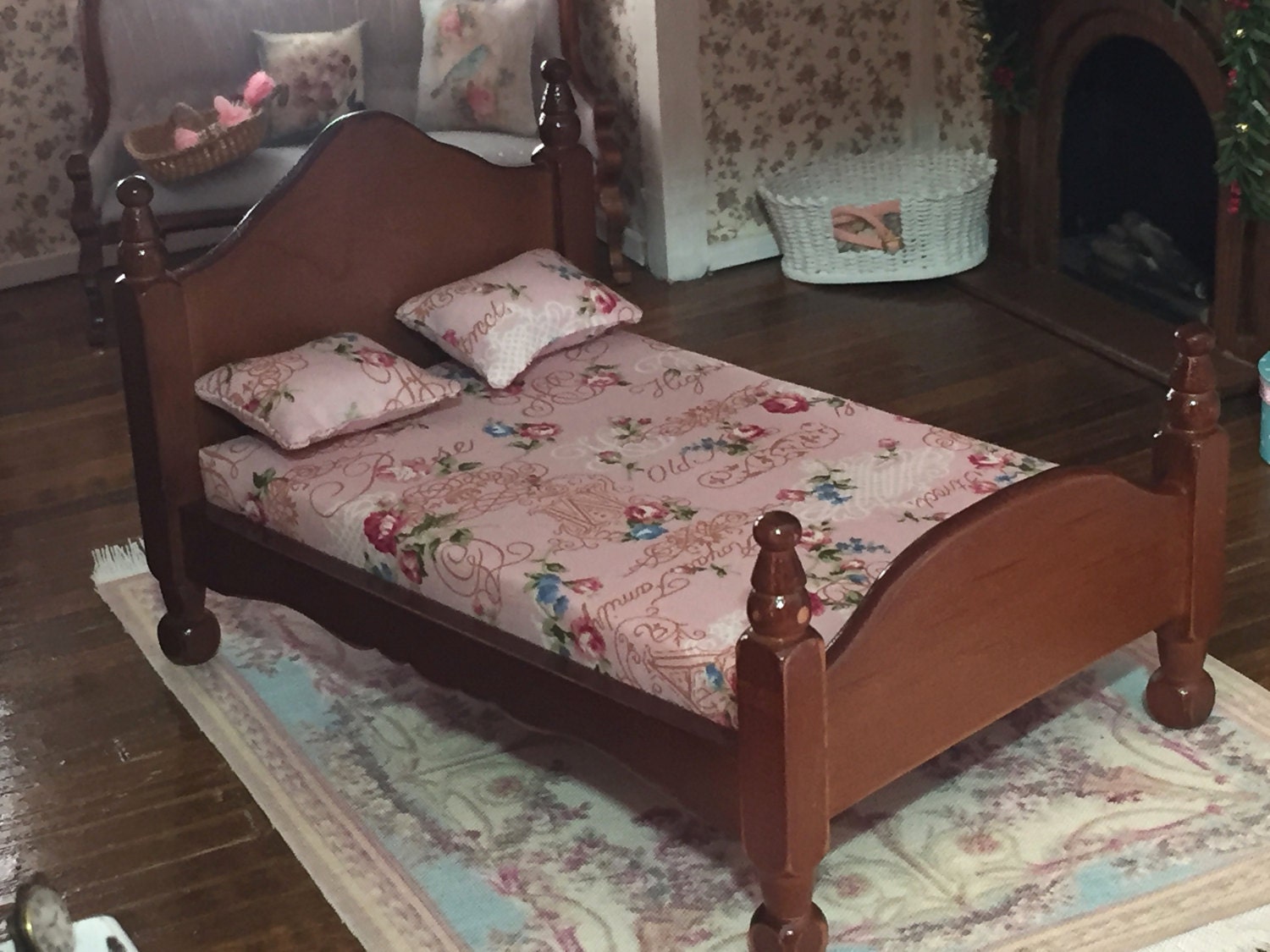 New dollhouse furniture includes a pretty side by side with glass door, drop down desk, drawers and mirror, a mirrored wood sideboard, White vintage style flour bin hutch with shelves, drawers and lots of storage and a pretty wood queen size bed by Reutter.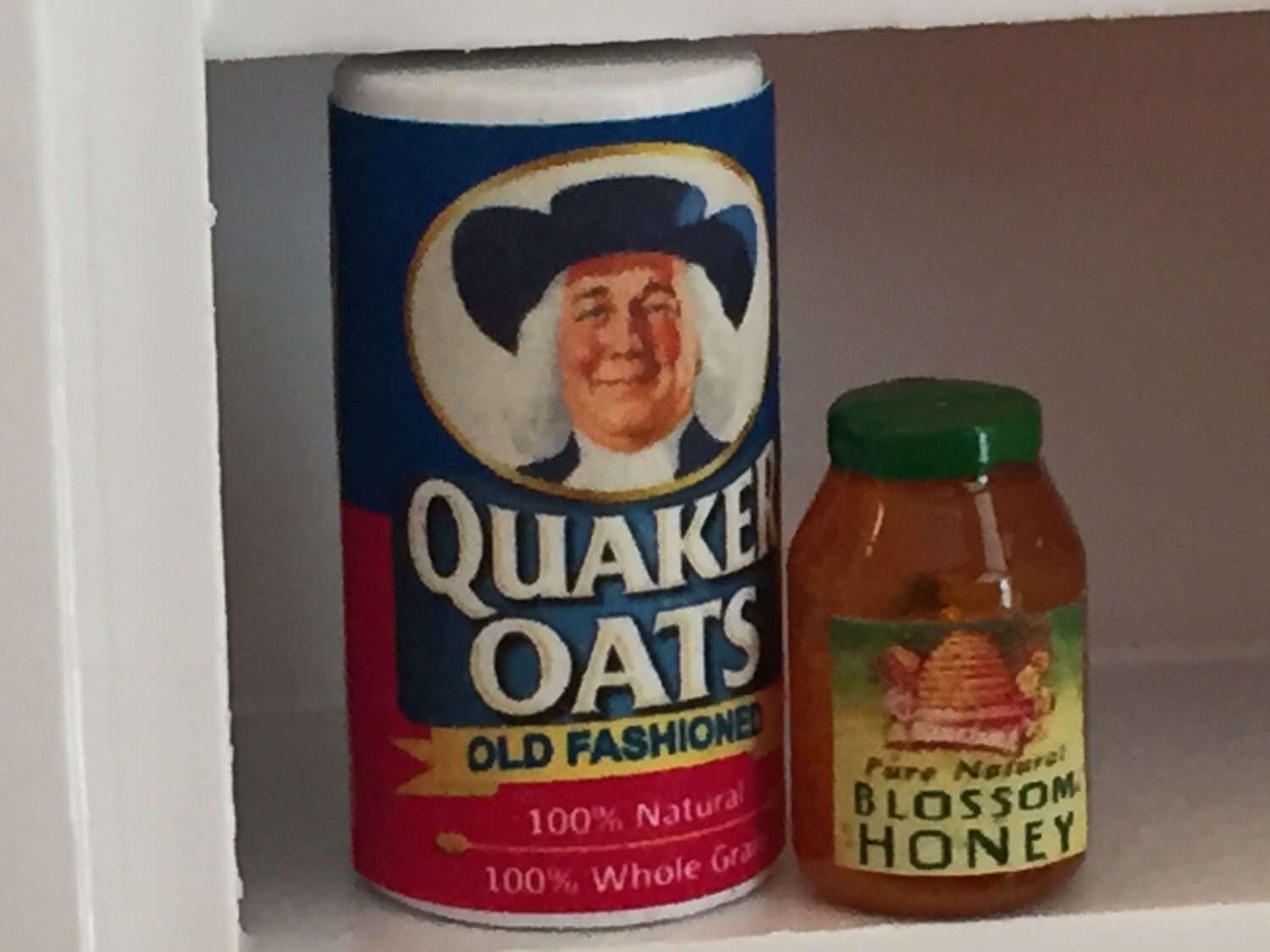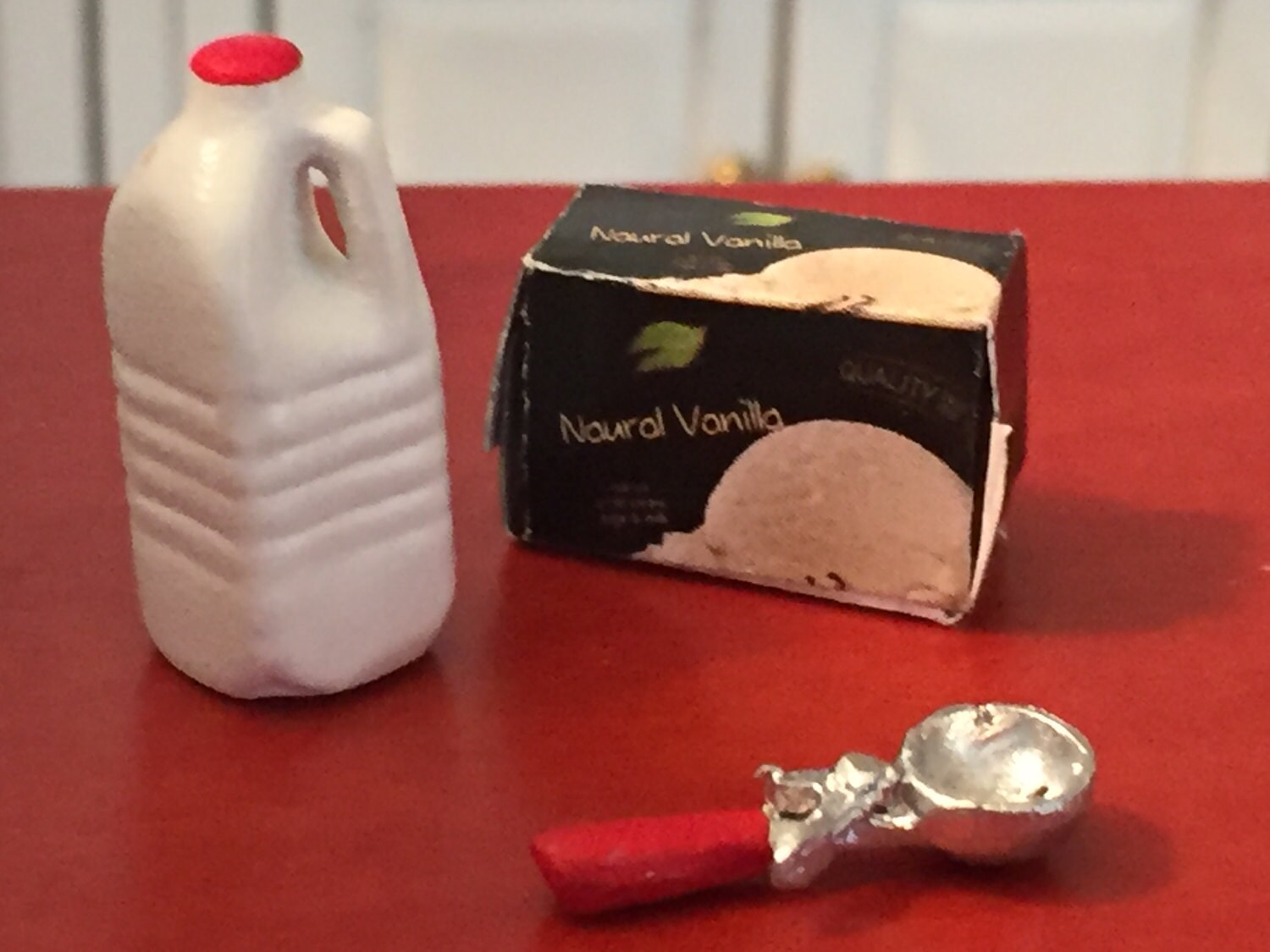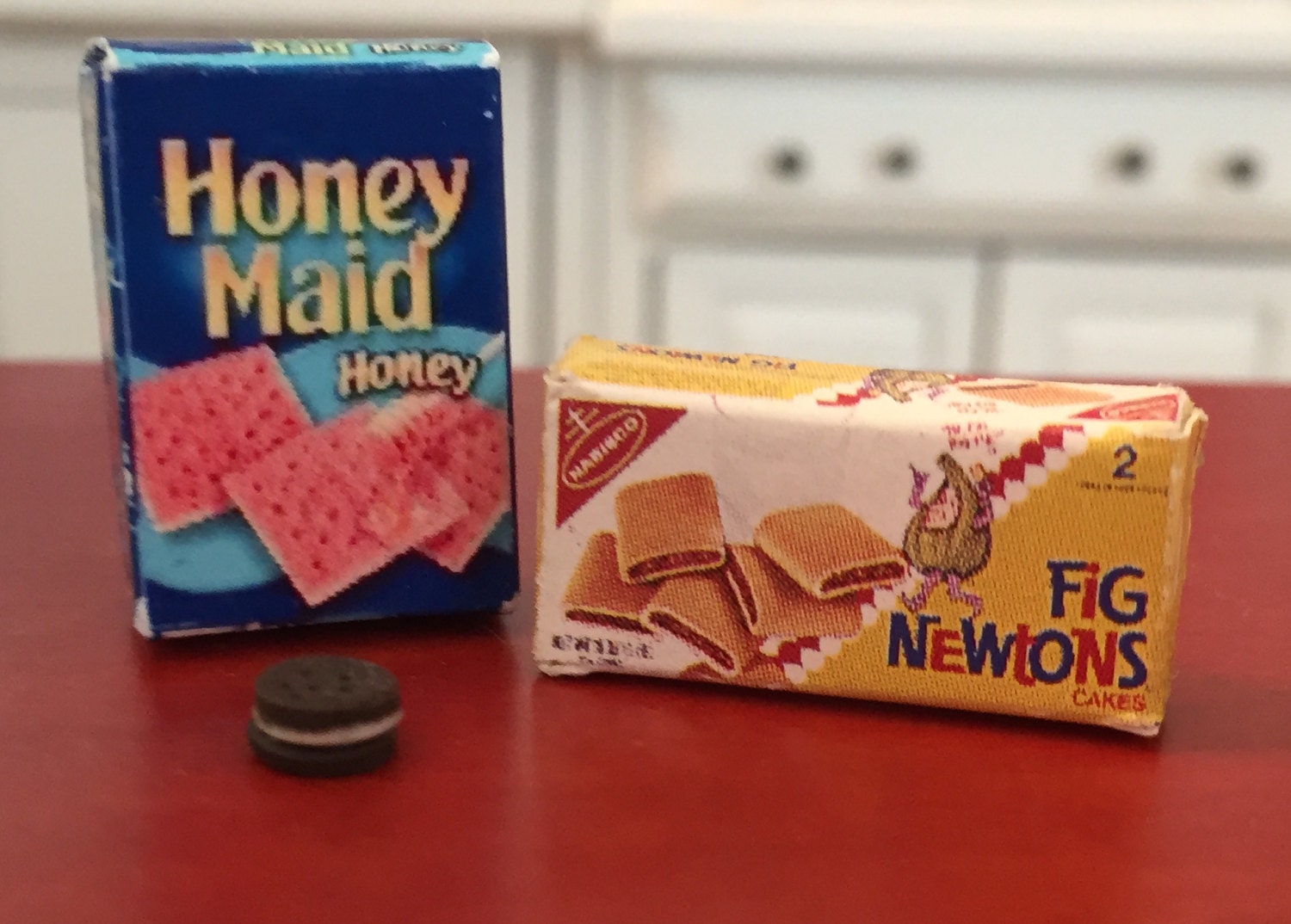 New Miniature Food Boxes, Jars and Containers including a Quaker Oats Container, Fig Newton and Honey Maid Boxes with a tiny chocolate cookie,  Blossom Honey Jar, Ice Cream and an adorable miniature ice cream scoop.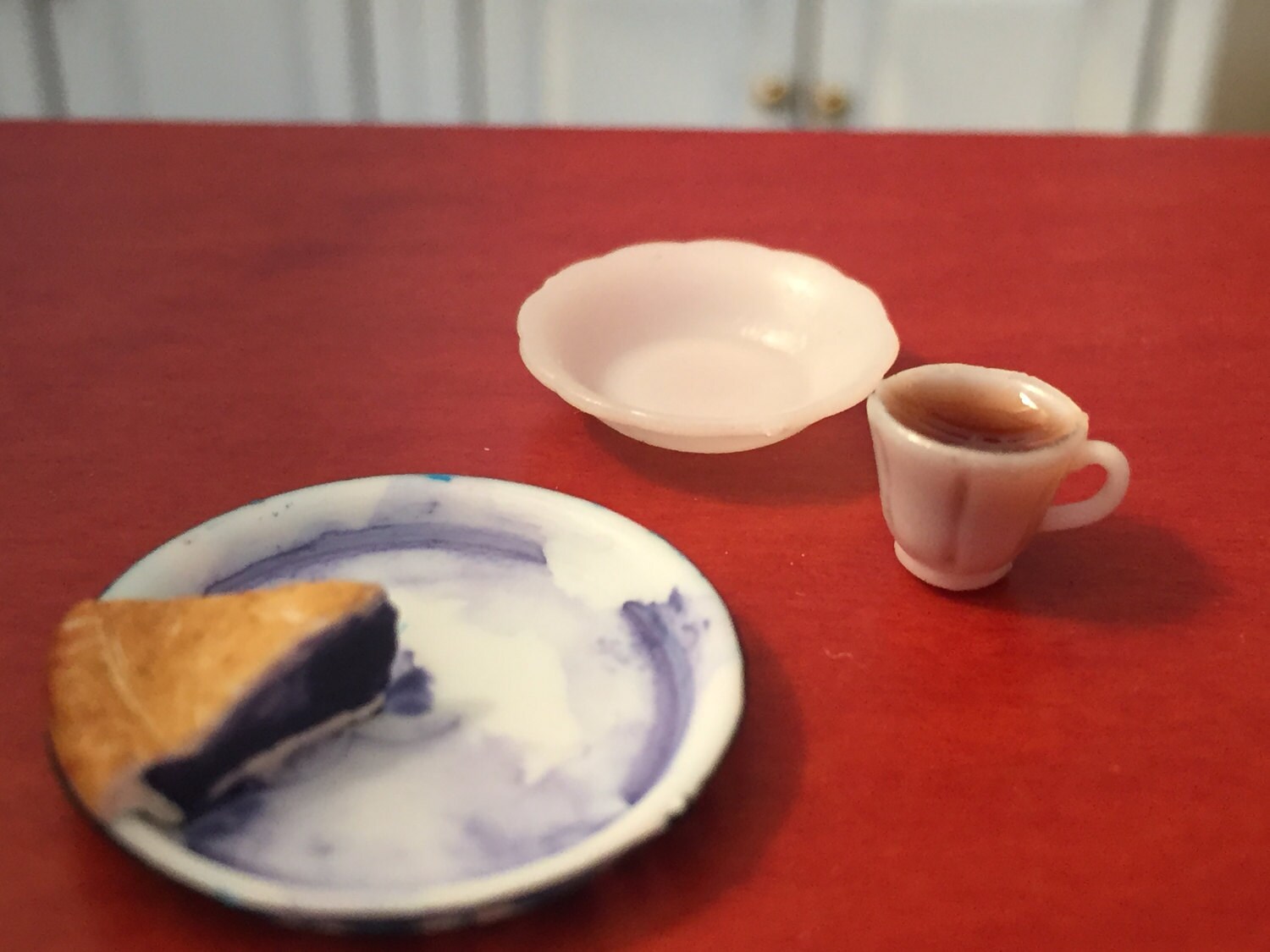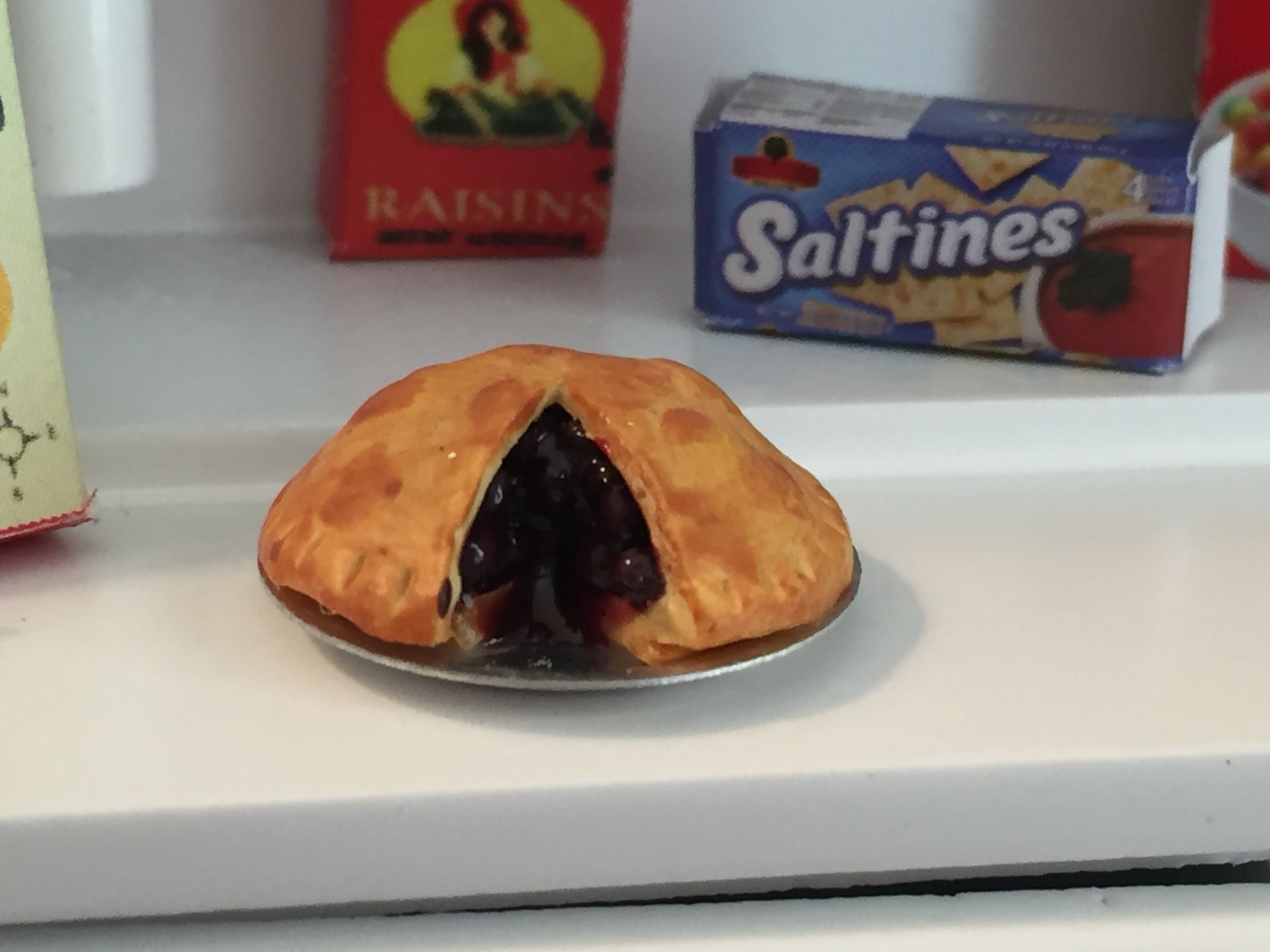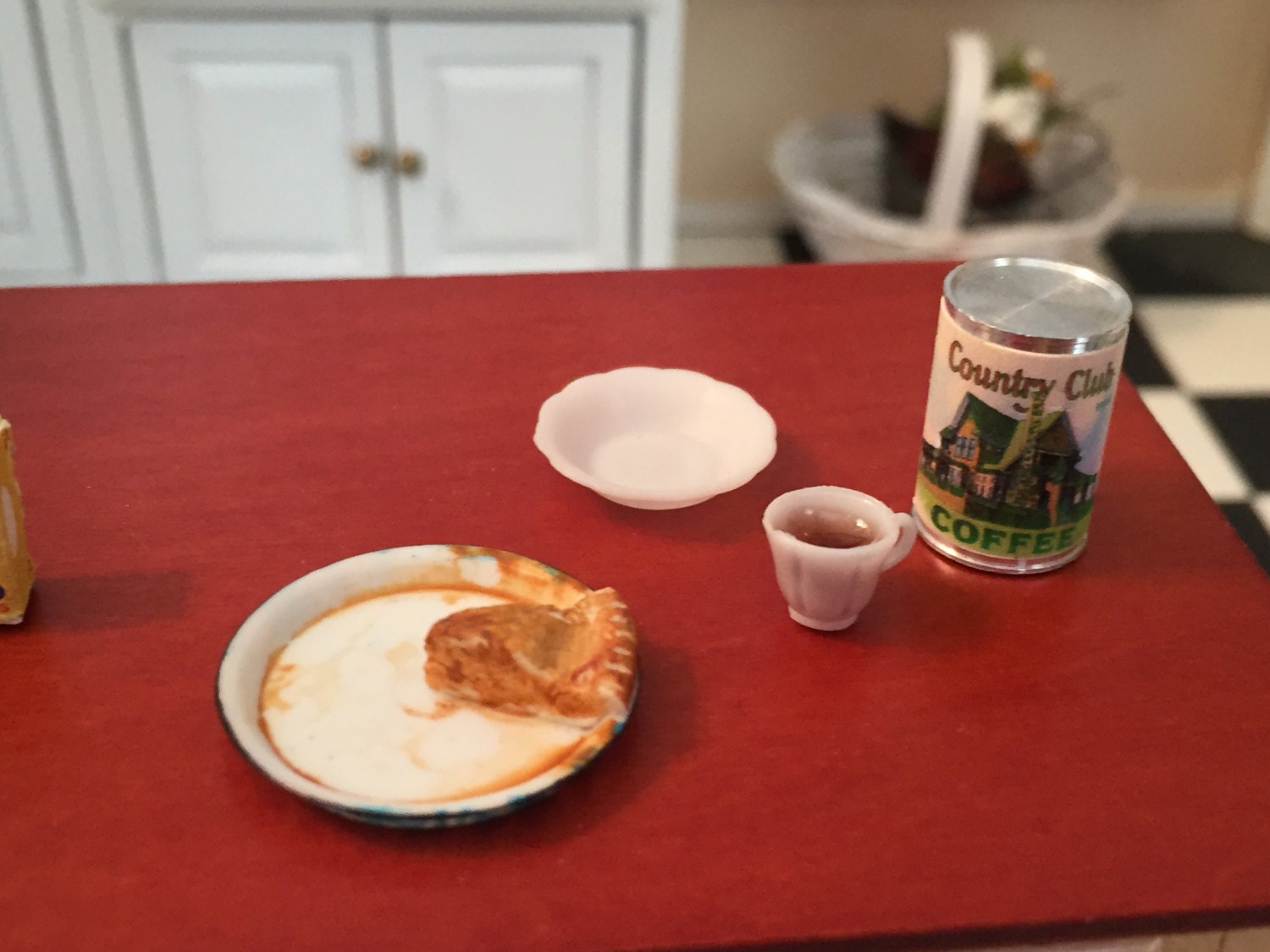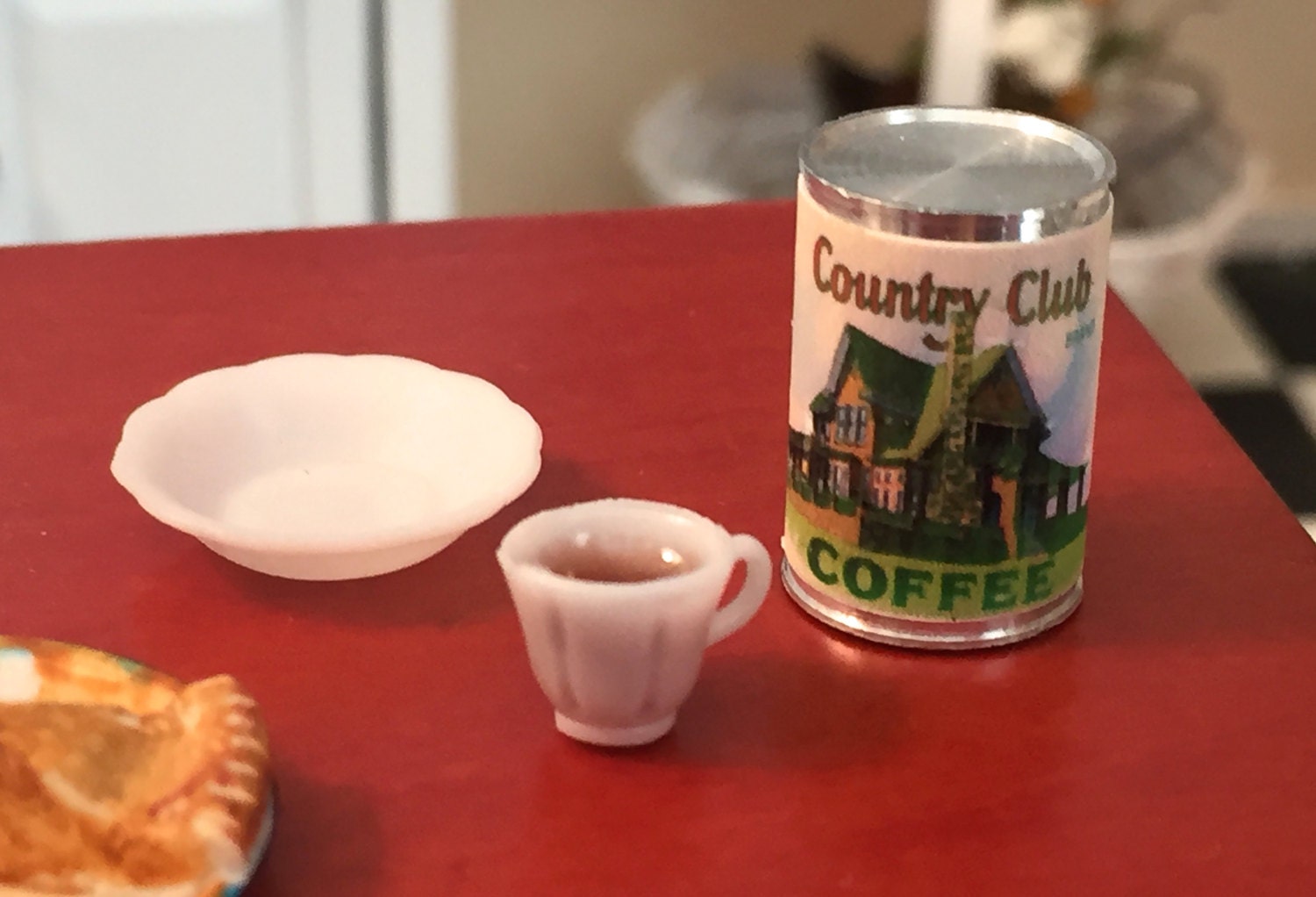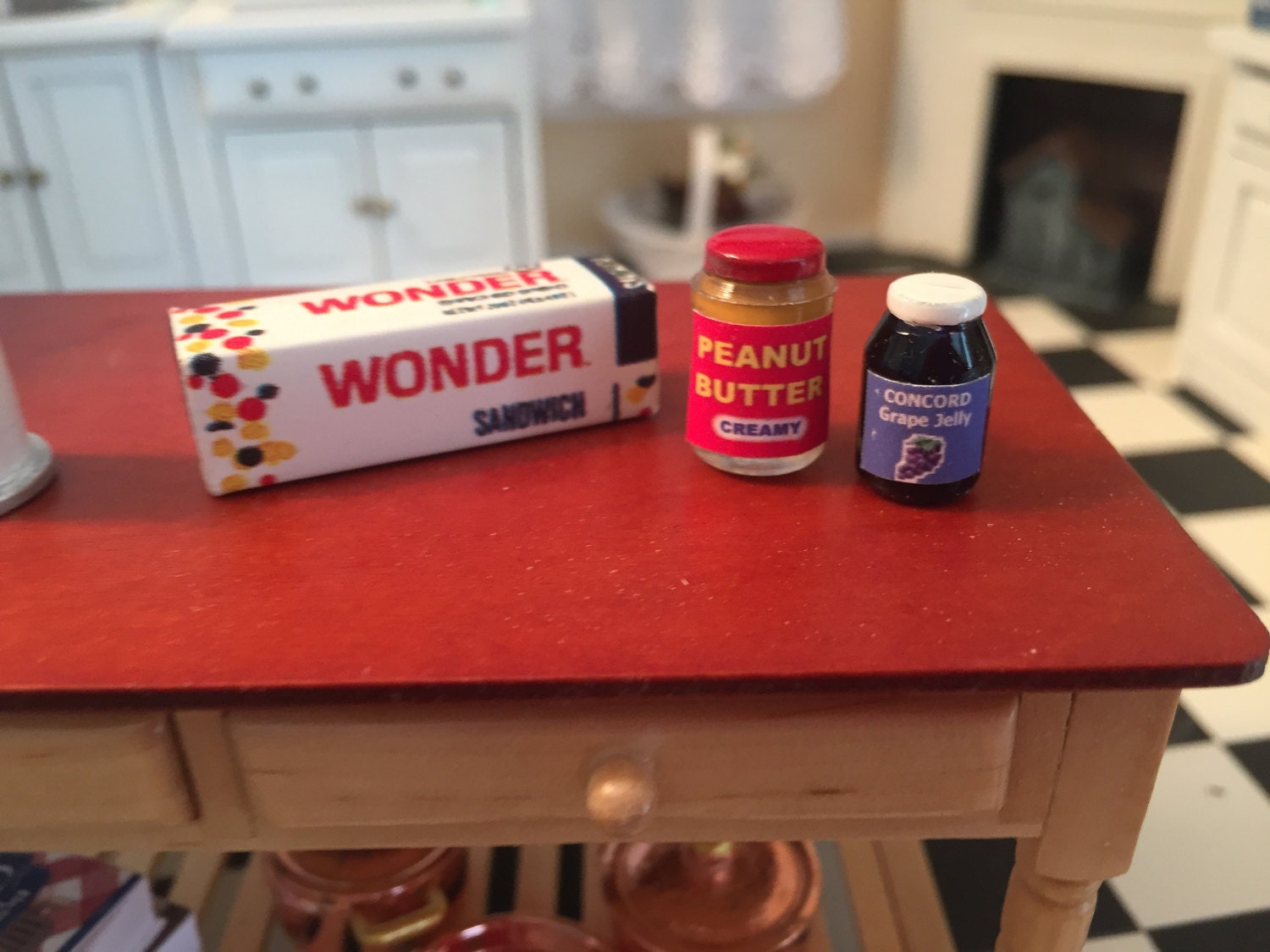 We couldn't forget the pies, coffee and even some peanut butter and jelly with a loaf of wonder bread.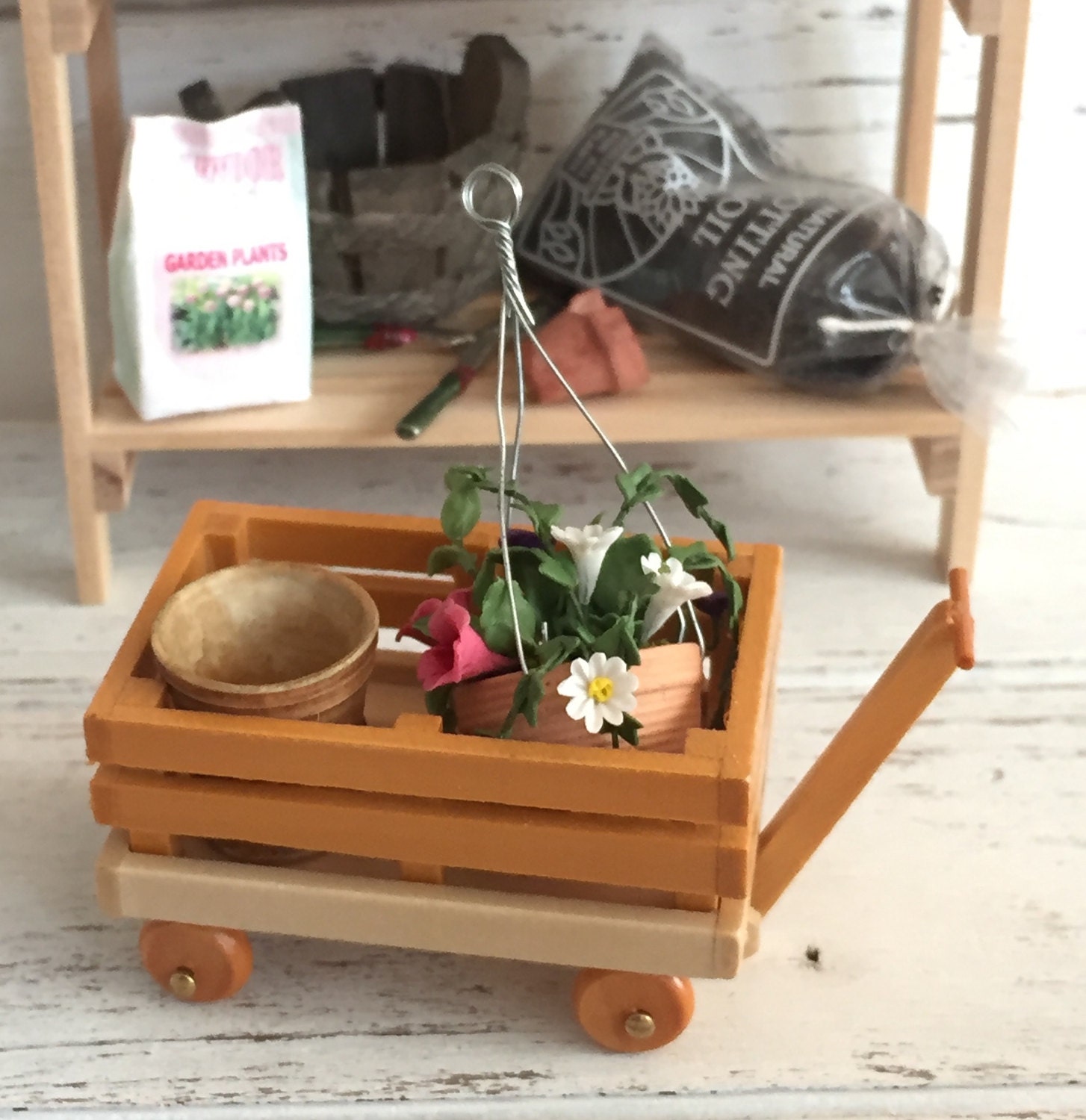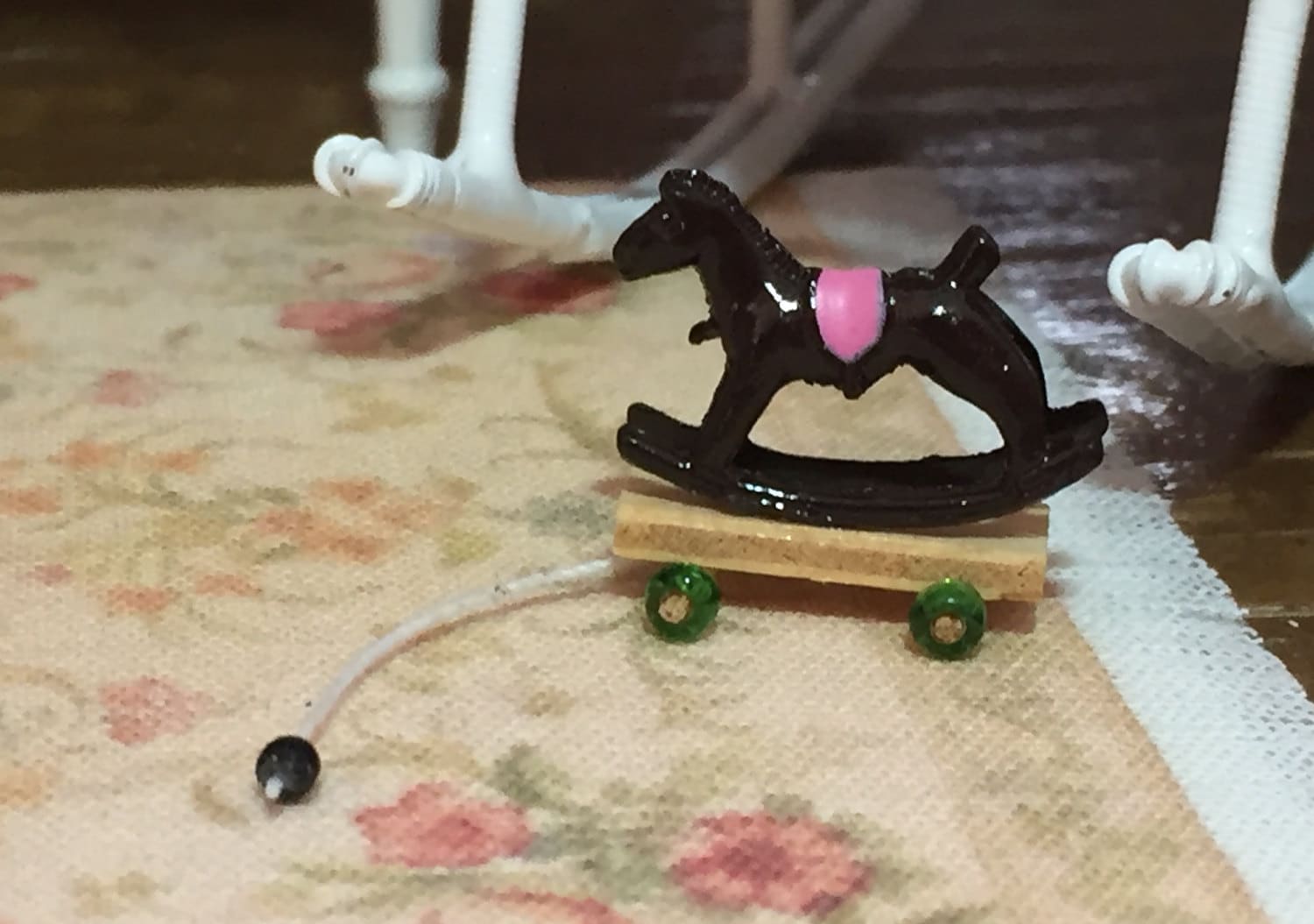 New cute wood wagons and miniature pull toys are in the shop too.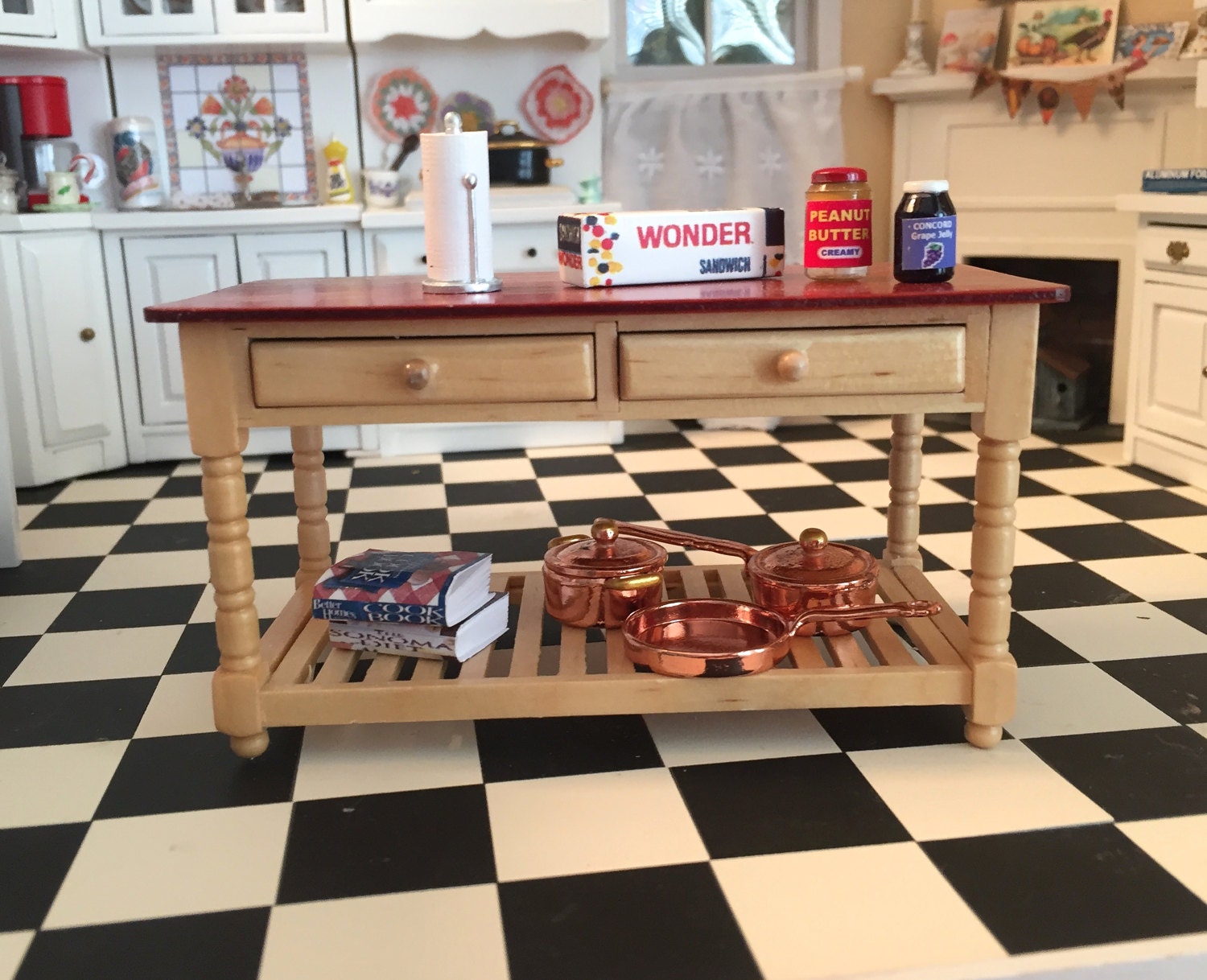 My favorite new piece of miniature furniture is this wood kitchen work table. It's showing off some of our other new miniatures like our copper pots and pans and resin paper towel holder.